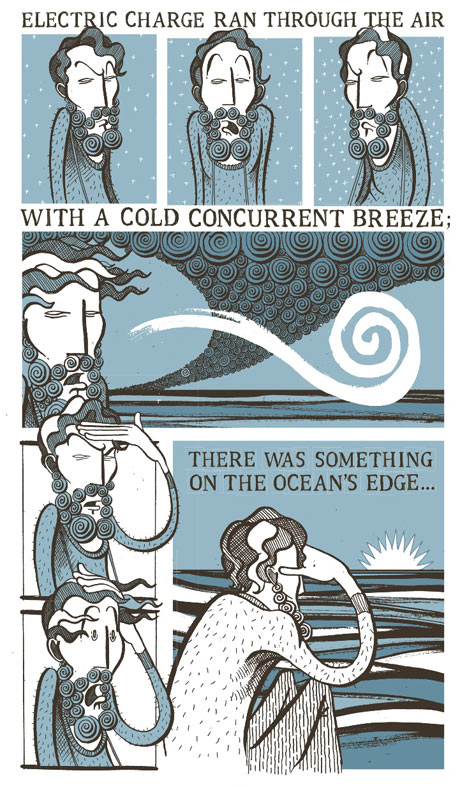 Illustrator and political cartoonist Nick Hayes has transformed Coleridge's haunting tale into a beautiful graphic novel, The Rime of a modern mariner, featuring oceans of plastic waste and strangled seabirds.
This is definitely on my to-read list. I flipped through a copy the other day at the wonderful Lutyens & Rubenstein bookshop in Notting Hill, after reading a Guardian review.
The illustrations are beautiful (I especially like his curly beard). Can't wait to get my copy (but I'm saving it for a treat to myself sometime).