Sculpture of an ocean hero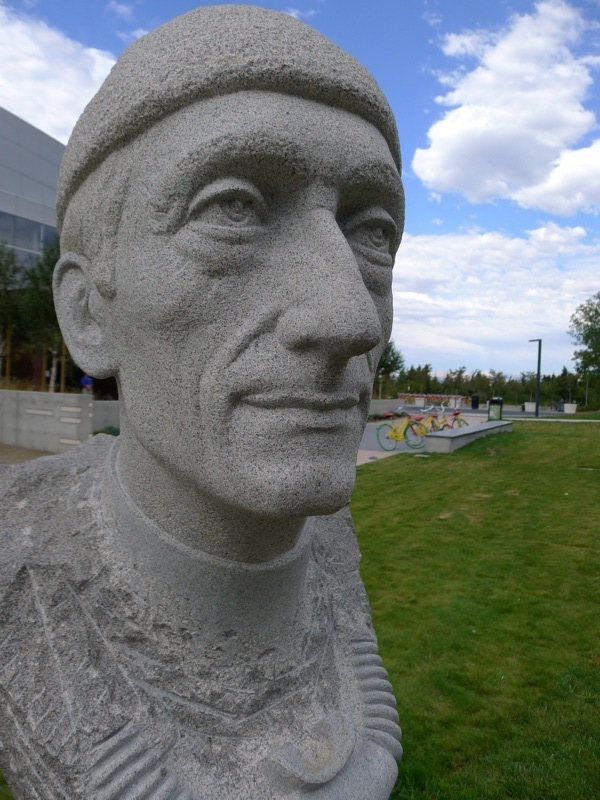 A little while ago I went to Silicon Valley to attend the SciFoo unconference at the headquarters of Google. I loved the series of sculptures around the grounds depicting ocean explorers – why ocean explorers? I've no idea.
This is the one that most people recognized.